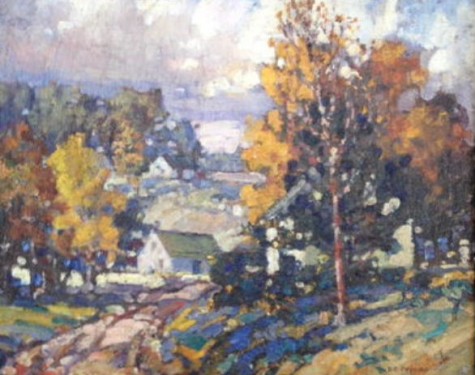 Bernard Peters, "The Village of St. Marys, Missouri"
Purveyors and Restorers of the Fine Arts
Painting of the Week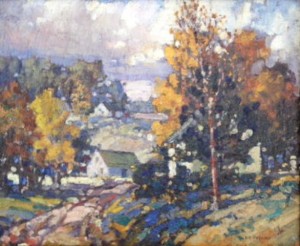 Bernard Peters
"The Village of St. Marys, Missouri"
Oil on Canvas Board
14″ x 17″
Beautifully rendered in an impressionistic pallet, this Missouri scene is an exceptional example of the work by this renowned artist.
Born in St. Louis, Missouri in 1893, Peters studied in England, France, St. Louis, and at Harvard University.
This is a wonderful opportunity to own a piece of Missouri history.
$3,100.00
_____________________________________________________________________________
www.mccaughenandburr.com
117 West Lockwood Avenue, St. Louis, Missouri, 63119
314.961.7786
[email protected]