An American Art Colony
The Art and Artists of Ste. Genevieve, Missouri 1930-1940
The Art and Artists of Ste. Genevieve is a historical and pictorial journey through the eyes of these magnificent painters. Their chosen subjects are not of the traditional bucolic landscape, instead they portray the human condition both in terms of political upheaval and that of depression era events.
Collectively, the authors present through a series of biographical essays, an analysis of these painters lives, their art, and the world they lived in. The artists are: Thomas Hart Benton, Sister Cassiana Marie, Fred E. Conway, Joseph James (Joe) Jones, Miriam McKinnie, Joseph John Paul Meert, Bernard Peters, Jesse Beard Rickly, Aimee Goldstone Schweig, Martyl Schweig, E. Oscar Thalinger, Joseph Paul Vorst, and Mathew Ziegler.
An essential addition to any art collectors or scholar's library,
An American Art Colony: The Art and Artists of Ste. Genevieve, Missouri 1930-1940
is a definitive work on the artists of the Ste. Genevieve School of Painting.
To purchase a copy of 'An American Art Colony', please call
(314) 961-7786

or Click Here to Email Us.

"I have found this book to be invaluable as I teach and research artists of this period. It is well written and documented, beautifully illustrated and a treasure to have and to read." -

Doris Miller, Artist and Teacher
Kalamazoo, Michigan
About the Authors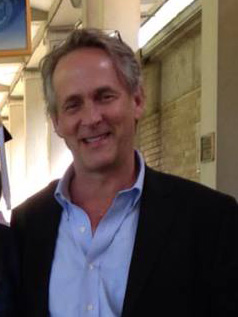 A graduate of Indiana University, Scott Kerr has been professionally engaged in the art world for more than 20 years. As the president of McCaughen & Burr Fine Arts, Kerr is involved in the daily valuation and acquisition of paintings. His gallery specializes in both American and European art with an emphasis on American regional art of the 1930s through the 1950s. He is actively involved with his community and has been recognized for his leadership in urban renewal, his work with youth, and his support of community programs.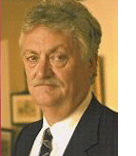 R.H. Dick is a native Missourian. Born in Kansas City, Missouri, he holds a B.S. in Education and a M.A. in American History from Central Missouri State University. Graduate work was completed in French History and Economics at the University of Missouri, Columbia, Missouri. He has done additional work at Harvard, Yale, Columbia (New York) and the Sorbonne University in Paris, France. As an artist he has been the recipient of numerous awards and has had several successful one man exhibitions. He lives in St. Louis, Missouri.