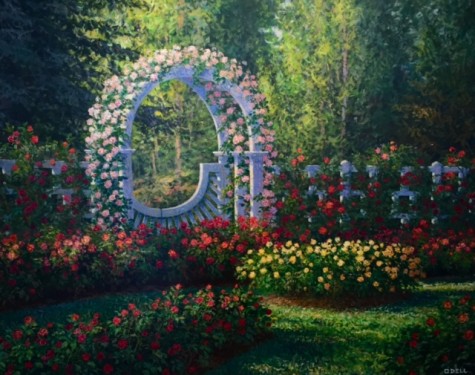 John Odell "Gladney Rose Garden"
Purveyors and Restorers of the Fine Arts
Painting of the Week
John O'Dell
"Gladney Rose Garden; Missouri Botanical Gardens"
26″ x 36″
Acrylic on Panel
Please inquire about pricing.
"The Gladney Rose Garden"
This is the west arbor with climbing roses, deep in shade as afternoon light finds openings in the trees to illuminate parts of the rose bushes." – John ODell.
The Gladney Rose Garden located at the Missouri Botanical Gardens, has long been a favorite for St. Louis weddings, young and old.
John Odell is a St. Louis native who speciializes in painting Missouri landscapes and landmarks.